NOTE: TONIGHT LUCIA WILL BE ON AT 8PM INSTEAD OF 7PM DUE TO THE ONE HOUR DRUM SOLO. LUCIA WILL RETURN TO THE 7 PM SLOT NEXT WEEK. Lucia "Lucy" Olivia Lalicata is bringing video game play to a whole new level with her "Quarantine Live Stream Roblox Challenge". Kids can either join remotely or watch the live stream from their phone, tablet, or desktop…Yes this is a thing, kids watch other kids play video games…I don't understand this either, but they do. We set this up for the Parents so we can get some "us time" while we riding out the pandemic. Like Lucy says…"Good Vibes Only". Misbehavior gets booted, it's that simple!
FYI: Roblox is a multiplayer online video game and game creation system that allows users to design their own games and play a wide variety of different types of games created by other users. The platform hosts user-created games and virtual worlds covering a wide variety of genres, from traditional racing and role-playing games to simulations and obstacle courses. Currently Roblox has over 100 million monthly active users.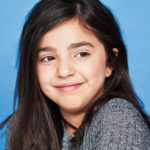 Lucia Olivia Lalicata

9 year old, talk show host, recording artist, singer, song writer, musician, dancer, gamer, and activist.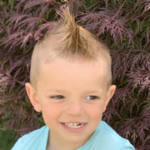 Joseph Michael Lalicata

5 year old, drummer, percussionist, singer, gamer, & instigator.